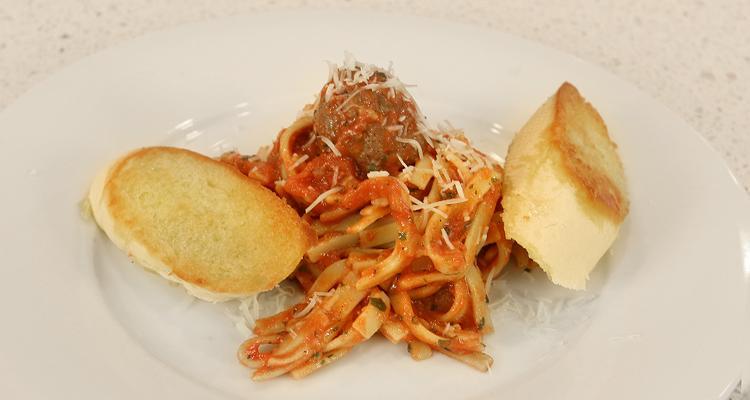 Tuscan Meatballs
By Thrive Life · 6 servings
15m prep time
10m cook time
These tasty meatballs are perfect for Chef Todd's Loaded Meatball Marinara recipe! by Todd Leonard CEC
Print recipe
---
Ingredients
1 tbsp. THRIVE Shredded Parmesan Cheese -Freeze Dried
1/4 c THRIVE Shredded Monterey Jack Cheese -Freeze Dried
1 tbsp. THRIVE Chopped Onions - Freeze Dried
1 tbsp. THRIVE Scrambled Egg Mix
3 tbsp. water
1 lb. ground beef
1 tsp. garlic, minced
1 tbsp. THRIVE Green Onions - Freeze Dried
1 tsp. THRIVE Italian Seasoning Blend
1 tsp. THRIVE Chefs Choice
1 tsp. balsamic vinegar
Directions
Mix two cheeses, onions, eggs, and 3 tbsp water.
Allow to sit 3 minutes.
Mix beef, garlic, green onions, Italian and Chef's Choice blends, and balsamic vinegar together in a separate bowl.
Fold cheese mixture into beef mixture until well blended.
Scoop beef into 3/4 oz balls and place on parchment-lined pan.
Bake 10 minutes at 375F and allow to rest before serving.
---