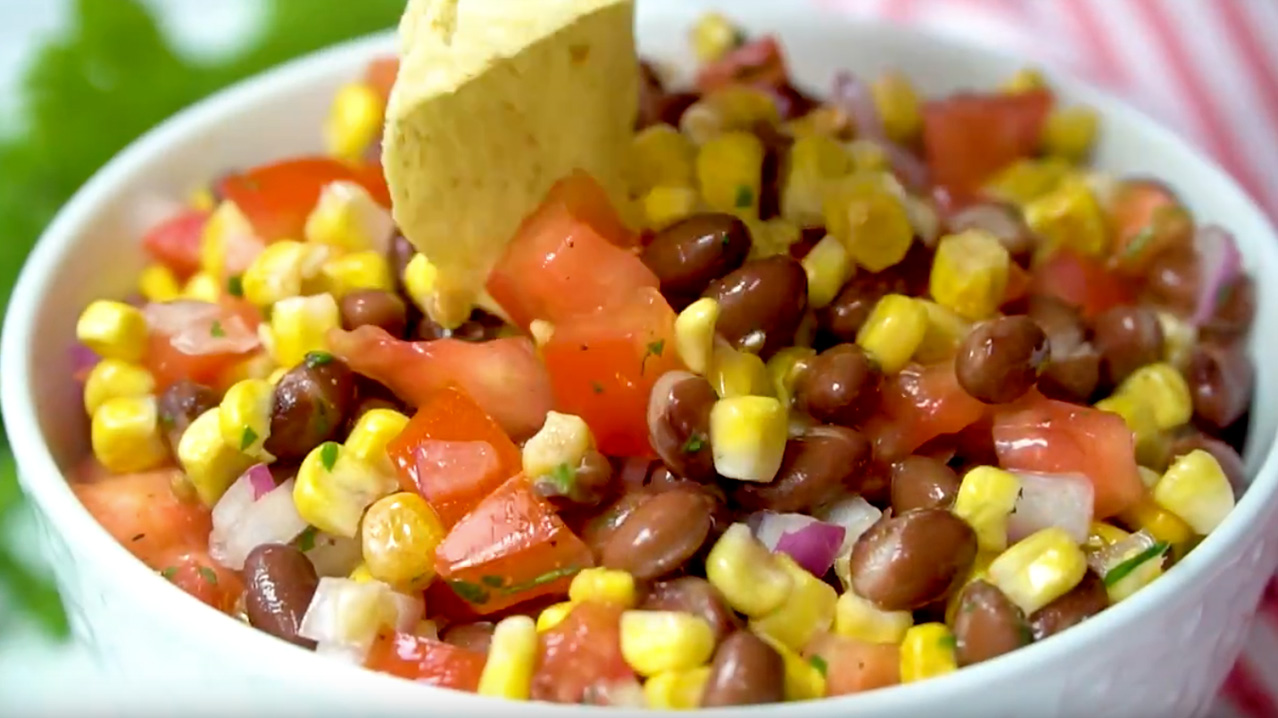 Black Bean and Corn Salsa
Prep Time: 10 minutes
Delicious with tortilla chips or as a rice topping!
---
Ingredients
1 cup Thrive Life Sweet Corn
1 cup Black Beans, drained
3 Roma Tomatoes, small diced
(or Thrive Tomatoes)
½ Red Onion, finely chopped
(or Thrive Onions)
2 Limes, freshly squeezed
1 Tbsp Cilantro, finely chopped
Salt/Pepper
⅓ cup Water
Directions
1. Add corn to a medium bowl with ⅓ cup water. Mix until well refreshed.
2. Add black beans, small diced tomatoes, finely chopped red onion, the juice of two limes, cilantro, and salt & pepper to taste. Mix well.
3. Refrigerate for 30 minutes or until ready to serve. Serve with tortilla chips or on your favorite taco!