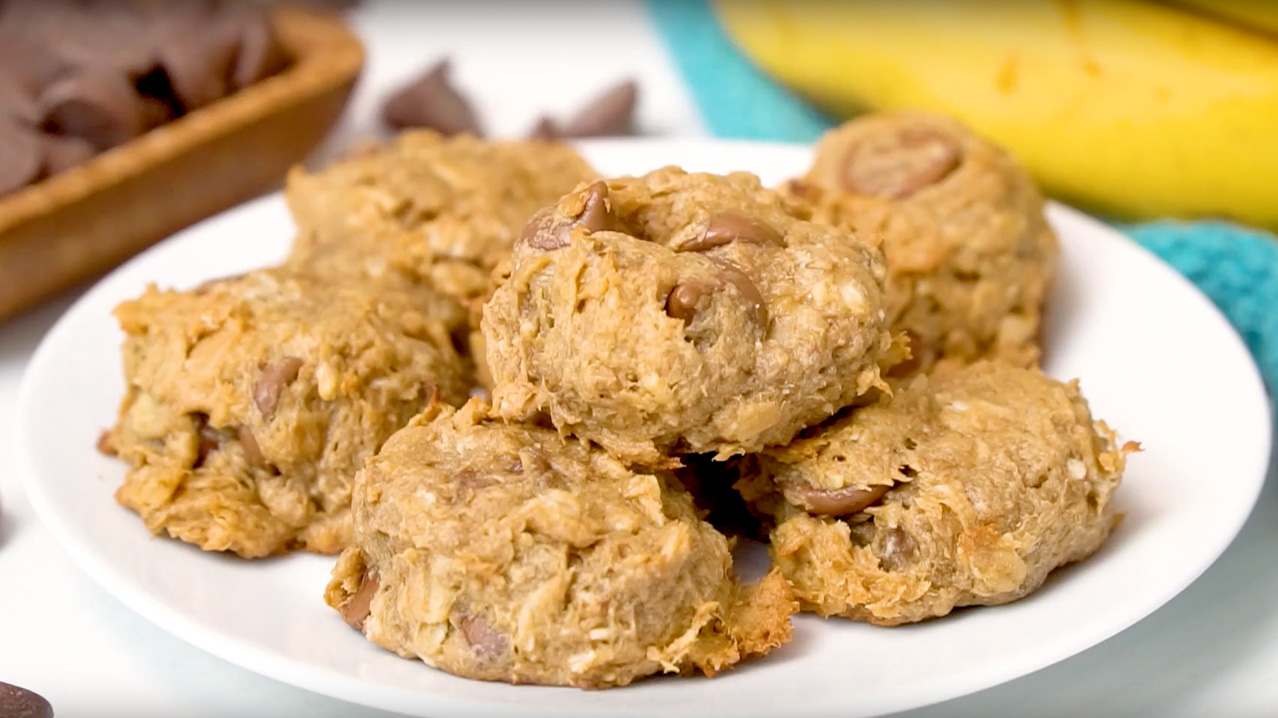 Peanut Butter Power Cookie
Prep Time: 15 minutes
Yep...healthy and delicious dessert!
---
Ingredients
2 cups Thrive Life Bananas
1 cup Old Fashioned Oats
1 cup Peanut Butter
1 cup Milk or Dark Chocolate Chips
2 Tbsp Agave
2 tsp Vanilla Extract
1 cup water
Directions
1. Preheat oven to 350 degrees.
2. In a blender, puree bananas with water until smooth.
3.In a medium bowl, mix banana puree with all other ingredients until well combined. Scoop 1 inch balls onto two cookie sheets. Press down slightly on each ball of dough.
4. Bake in oven for 13-15 minutes and enjoy!