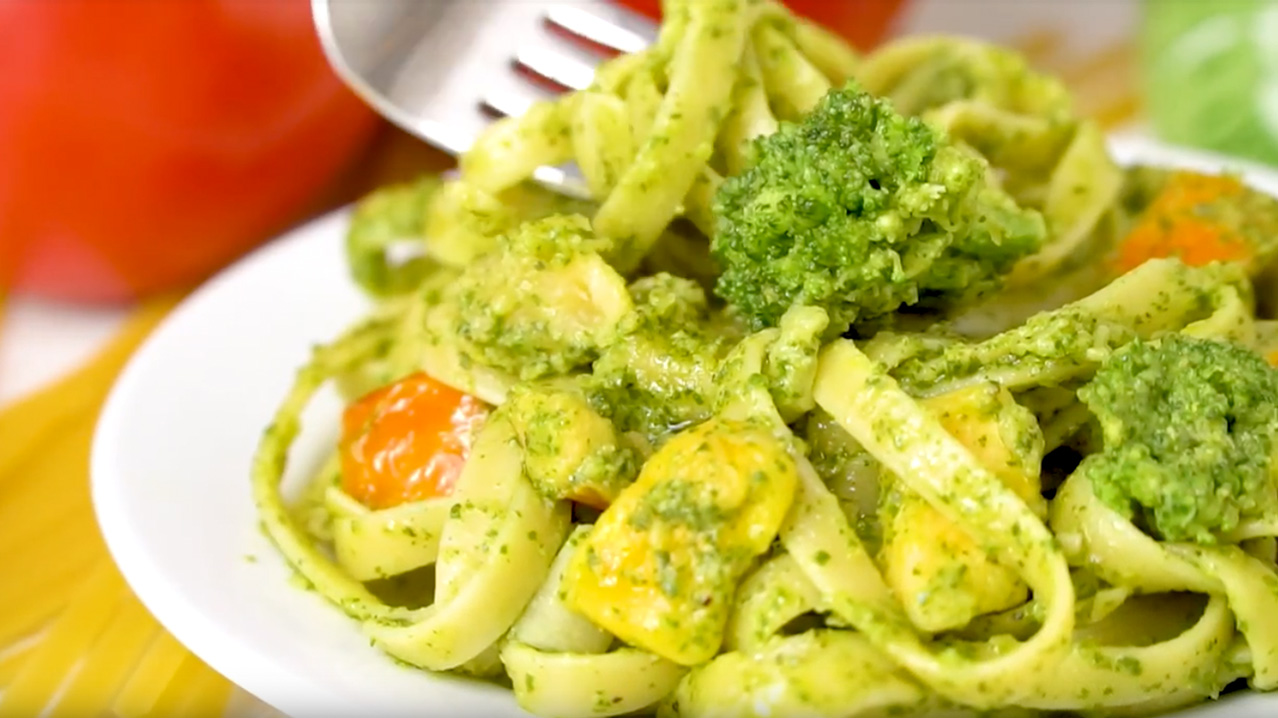 Vegetable Pesto Bucatini
Prep Time: 15 minutes
Primo pasta packed with veggie goodness
---
Ingredients
9 ounces Bucatini Pasta (Spaghetti or similar noodle will work great too!)
1 ½ cup Thrive Life Butternut Squash
1 cup Thrive Life Broccoli
½ cup Thrive Life Tomato Dices
1 cup Thrive Life Onions Slices
1 ½ cups Pesto Sauce
1 ¾ cups Water
Directions
1. Fill a large pot with water and bring to a boil. Add pasta and boil for 8-10 minutes or until tender. Strain and set aside.
2. While pasta is cooking, in a medium sauté pan add water, 1 tablespoon butter or oil of your choice, butternut squash, broccoli, tomato dices, and onion slices. Simmer until water has evaporated, and then sauté 1-2 minutes.
3. Add pasta and 1 cup pesto to vegetables and stir well to coat everything evenly. Add more pesto if desired. Allow to heat up. Season to taste. Enjoy!