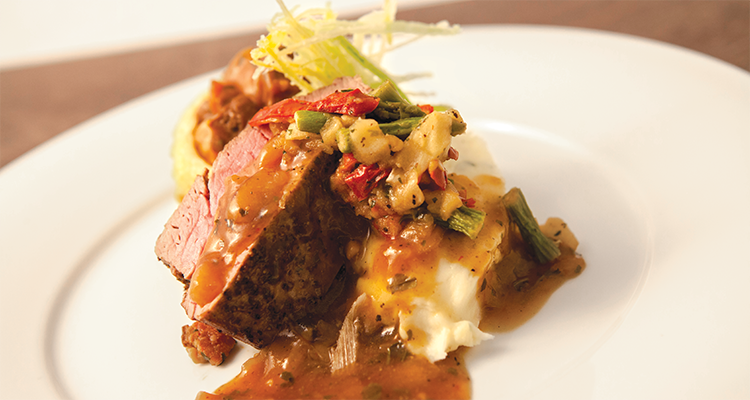 Asparagus & Vegetable Medley
By Thrive Life · 4 servings
15m prep time
7m cook time
by Todd Leonard CEC Add this veggie blend to any meal!
Print recipe
---
Ingredients
1/2 tbsp. roasted garlic
1/2 tbsp. olive oil
3/4 c. water
1 c. THRIVE Asparagus
1/3 c. THRIVE Chopped Onions
1/3 c. THRIVE Mushroom Pieces
1/2 tsp. THRIVE Chefs Choice
1/8 c. Iodized Salt
1 tbsp. Butter
1/3 c. THRIVE Red Bell Peppers
Directions
In a saute pan, caramelize the garlic, and then deglaze the pan with water.
Add the remaining ingredients, except the butter, and simmer 2-3 minutes while stirring to reconstitute the veggies.
Fold in the butter at the end. Enjoy!
---