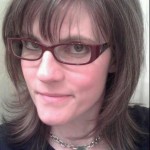 Nancy Pierce
selfreliantmama.thrivelife.com
I want to quit my job and be more available to my kids. I want my kids to be involved in the activities that interest them without having to tell them no because of money. I want them to be able to go to college and I want to travel. There are few great gifts than financial freedom. It will allow me to do the things I want to do on my time, on my schedule. Working for someone else and sacrificing time for money becomes a hindrance on living a thriving life. Making money in this business, enough to double my current income, will allow me to leave my job and continue climbing.
---
Great Products
Thrive Life provides tasty, healthy, convenient food that doesn't go bad! You gotta try it!
Refer a friend
Get free products when you share with friends and family!
If you love Thrive Life's product, you'll love the business opportunity even more. See all the benefits.